Okay, here's a quick poll question before Vikings-Lions today (the third time we've played in Detroit this season!):
Who do you WANT to see at QB today? Either...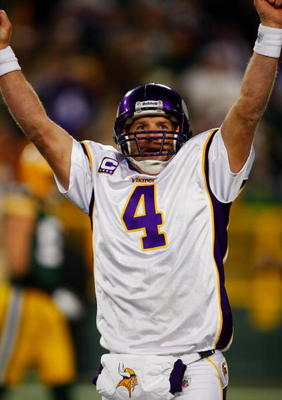 ...Brett Favre for one last hurrah (or possibly one more crushing defeat/injury/bonehead mistake), or...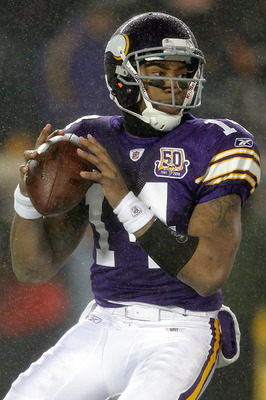 ...Joe Webb for a little more experience and athleticism (but also a chance of Spergon Wynn-ness).
The choice is yours! Whatever the case may be, do you think this year's Vikings could possibly end the season without something wacky transpiring?!