Now when I'm back to my own harsh reality I, like a few others, would like to share a piece of my Vikings in London experience.
But first a little backround history. You'll soon understand why as this trip actuality began over 30 years ago. Some of you have heard it before, but most of you probably haven't.
In the early 80's a friend's older brother came back from a few years at a college in Arizona and he brought along videos with "your" football. A combination of the tactical part of volleyball (which I played during that time) and the physical part of team handball and ice hockey (which I also played a little). Could it be any better?
I copied the videos and watched them until they were rags. There weren't that many other options back then.
In 1988 Volvo sponsored a pre-season game between the Vikings and the Bears here in Gothenburg, Sweden. I then hadn't really chosen an NFL team, but it leaned towards the Vikings (for rather obvious reasons). And yes, there are fans in Sweden rooting for other teams. Morons! Well, the day before the game I found a Vikings college sweater in a regular clothing store. Done!
The next two decades, I, like all European football fans, went through the same thing. Poor radio broadcasts, imported magazines, English and later on Swedish cable channels, Madden NFL Football etc. and finally ending up into a rolling annual NFLN/GamePass subscription.

So where will all this lead to?
Well, every not-working game day since 1988 I've used that sweater, but never any other times. It's like myself, a bit worn, stitched and patched, but we endure. Above all, we've done it together.
And last Sunday finally we got to witness a real game with our beloved Vikings.
Because of my work and the airfares we didn't get to London until late Saturday evening. This meant that I missed everything that happened on Friday and Saturday, but that was actually not why I went there.
We stayed at a small hotel near Wembley Central, some 15-20 minutes walk from Wembley Stadium. The first person I met in the lobby on Sunday morning was a guy in a Vikings jersey and everything felt just good. However, I think that half of the NFL's teams and half of the European countries were represented only in that little hotel.
After a quick breakfast, me, my wife and son went to the stadium to pick up my ticket. Some other non-Vikings football friends acquaintances had plans to accompany me on this trip, but when they found out what I was going to spend on the ticket they declined. Misers!
Even if my wife also rooting for the Vikings (because I do, maybe?), she rather wanted to spend the same amount on clothes, shoes and other stuff than on a hefty priced ticket. And our 4 year old also likes the Vikings (because I do, maybe?) but not for some +3 straight hours... yet.

We then went down to the plaza in front of the stadium to see a little of the commercial stunt called tailgating area. And who did I see? The one and only Syd Davy with friends!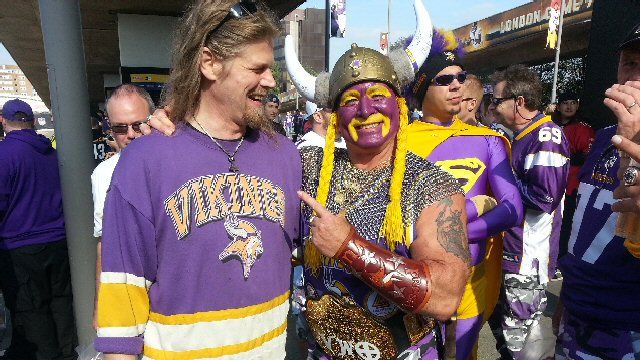 A slightly longer trip to a Vikings home game than the ordinary long trip he and his wife usually do. Awesome.

We then went back to the hotel, but had to stop every few feet to exchange words with other Vikings fans from all parts of the world. What an amazing difference from my usual game day experience. But there was, as said, fans of all NFL teams. Some of them Vikings related.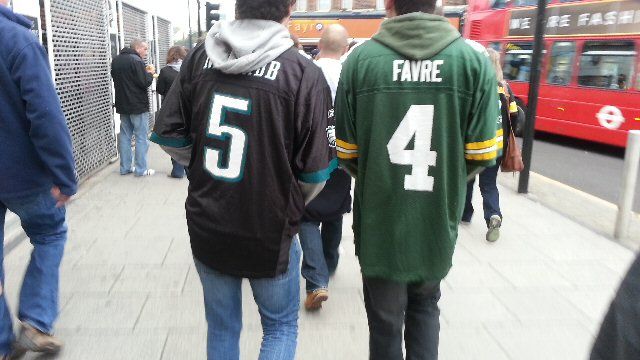 After leaving the wife and son at the hotel, I did the walk back to the stadium again. But this time with small liquid filling stops at crowded waterholes. It was almost as if I didn't want the game to begin.
I finally made it up to the entrance for us prominent guests ;-)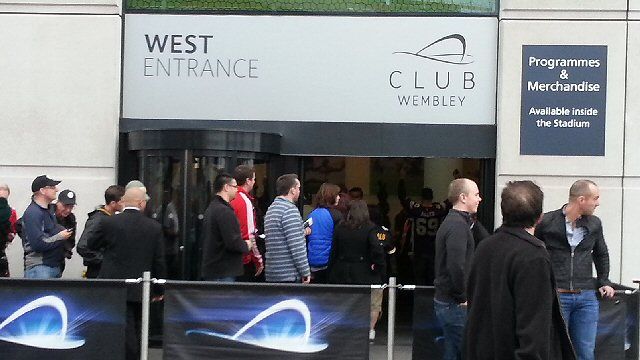 Took a free bite to eat and a few beers, found my seat on the 2nd level at the 45th yard line, saw the end of the warm up,




some leg kicking girls, various flags and other colored pieces of cloth worn around, music, fire and fireworks,




national anthems and the starting offense presentation.
When I use my GamePass I'll never see this so I don't know if this is customary, but I think it was pretty cool that the O-line came in as one unit.

Well, the rest is history.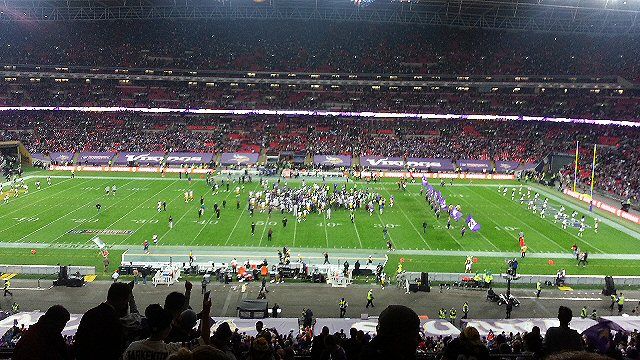 With joy of the experience and the win but sadness that my part of this trip was over, it was time to heading back to the family.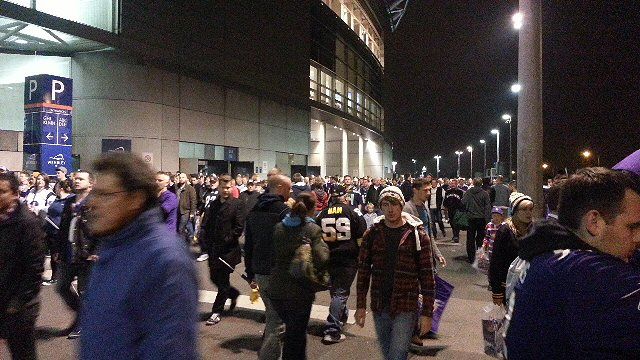 Curiosities:
On the way back to the hotel I saw an in real life living Raiders fan.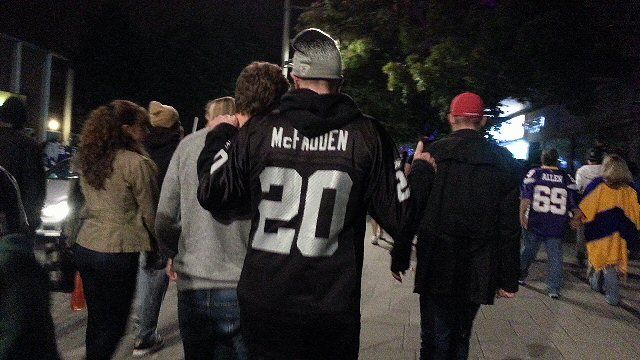 So I know one and have now seen another one this side the pond. Strange world.

Since my wife never been to London, while I have been there some 20-30 times, I had other commitments in the coming days. I showed her all the sights and have probably visited 75-80% of all clothing and shoe stores in a 5 mile radius of central London. But I actually did it with a smile. The little one was completely satisfied to get a double decker bus ride and fries and a Coke now and then.
During one of these bus rides, I noticed that two former Viking players actually had streets named after them.




Now back in Sweden, I really don't know how to show my appreciation to you season ticket holders and others (even if you didn't have much to say about it) to lent us the Vikings for a while. I do understand that it sucks and the only thing I can think of is
Thank You So Very Very Much!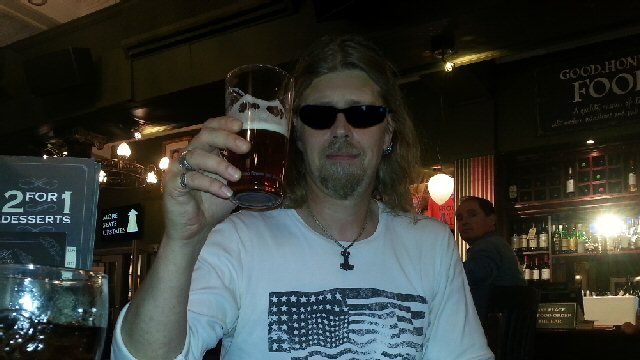 SKÅL!