With the unveiling of the Jaguars new uniforms today, there was an accidental slip of what the Vikings will be sporting this season. See it here on the far right: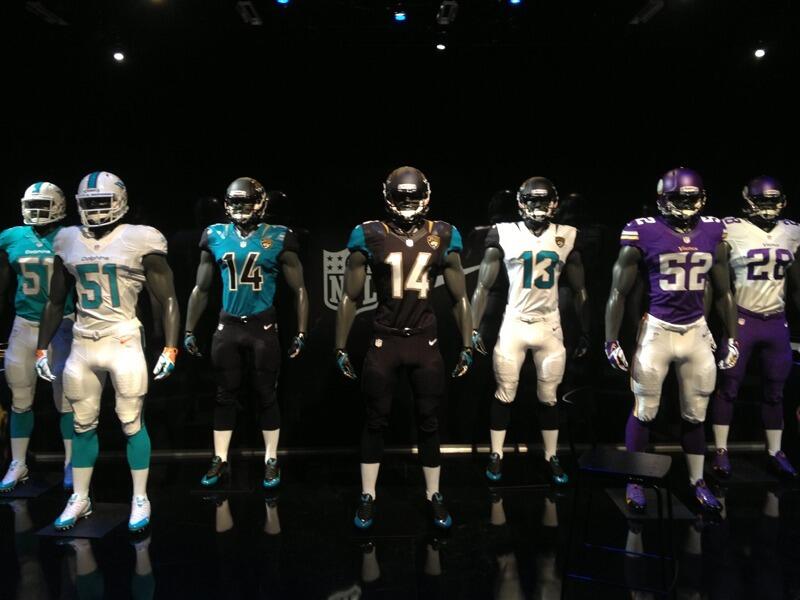 These go right along with the previews that we have been given. From what it appears they now will have darker purple in the uniforms, probably not as dark as most of us want and a two stripe pattern on the sleeve. The biggest changes come in the helmets, which appear to be a more matte finish, and the away pants, which are now purple instead of the usual white.
Thoughts? Like em? Hate em?
Skol.