Yeeeeeeeeeeeeeeeeeeeeeeeeeeeeeeeees!!!!!!!!!!!!!!!!!!!!!!!!!!!!!!!!!!!!!!!!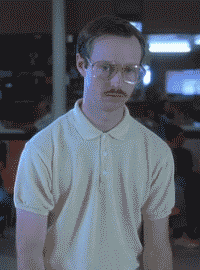 This was a game we were supposed to lose. Ignore the Vegas odds. It was an Away game to a stadium we've been embarrassed in in the past. I was there, in person, when Fred Smooth allowed over 200 yards to Steve Smith, as a for instance.
We're a dome team traveling to a grass field. More than that, we were coming off an emotional last minute victory with a bizarre post-game celebration controversy to distract the team. On the other side, the Panthers had lost 2 games in a row and normally the luck tank fills up a bit, the opponents see them at their worst and are not ready for their best, and all the problems are focused on and fixed as well as can be.
In most ways we were set up perfectly for a loss. Even a blowout loss. Screw Vegas, the Panthers should have been favored.
We dominated. It may not quite seem like it because of the OT.
That was the other thing. In most ways, the bounce of the ball and events went the way of the Panthers. We missed 2 Field Goals. We missed 2 extra point attempts. We gave them a TD on special teams. The refs helped them and our team helped them with all sorts of penalties that extended their drives and took away good plays by us. We had 11 penalties for 98 yards, 70 more penalty yards than the Panthers. That is a HUGE differential. But the differential was much greater than that as it helped the Panthers to about 40 more yards and took away about 30 more yards from the Vikings, many of them Dalvin Cook yards.
The Breeland penalty was doubtful and the Tomlinson penalty was highway robbery. It stole a Sack from him.
In straight up football, the Vikings dominated.
41% completion percentage allowed on defense! 4 more sacks! We're #1 in the NFL in sacks now. We only allowed 70 yards rushing to non-QBs. Those Darnold rush yards allowed are not on run defense. Those are part of pass defense. Our D crushed them in the run game and in the pass game.
Our offense dominated even more. We had three banged up skill position players = Jefferson, Thielen, and Cook. We started a rookie at LT in his first ever NFL start. We faced the #2 defense in the NFL on their home field. How good is the Panthers defense? AFTER allowing 572 yards to the Vikings, AFTER, they are the #3 Defense in the NFL!
They were allowing only about 25% in 3rd down conversions, #1 in the NFL. We converted 43%. We allowed them under 17%.
We lacked perfection with penalties, missed FGs, a punt block returned for a TD, and missed 2-point conversions but this was a signature win as per overall defensive performance vs. run and pass, Sacks and Turnovers, in prolific error-free offense dominating in the run and in the pass game, and then also in clutch play.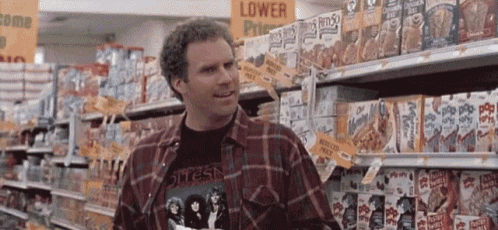 OFFENSE
Kirk Cousins
Brilliant. Error-free. No one could ask for more.
Some people love to blame Cousins for anything that goes wrong and rob credit from him if it goes right. Much like all good offensive performances are credited to Kubiak (partially correct to do) and all bad offensive performances, in some way, are blamed on Zimmer (not correct to do).
The way credit is stolen is by saying, "Well, he has those wide receivers that make him look good." Hey, Jefferson and Thielen (and Osborn!) are great, no doubt. But they have been offset, more than offset, by a diabolically bad offensive line. Overall, no QB has done more with less or as much with as little. None. Zero. None. Did I already say none? Who cares. It bears repeating. None. No one. NONE!
Does anyone try to rob credit from Russell Wilson for having two great wide receivers? No.
Does anyone try to rob credit from Dak Prescott for having three great wide receivers? No.
Does anyone try to rob credit from Patrick Mahomes for having Tyreek Hill and Travis Kelce? No.
Only Cousins.
Take a look at the Panthers. They have a Top 5 draft pick QB in his 4th year, hitting prime. They have, like the Vikings, a poor offensive line and great WRs. Two 1000 yard receivers. Yes, they had drops yesterday, Anderson and Hubbard, maybe 5 drops. But, some drops will happen, and, if you make all those drops into catches, Darnold STILL had an awful game. He would STILL have completed little more than 50% of his passes.
It's OK to give Cousins credit. It's OK to say you were wrong about him (if you are a Never-Cousins-er). That is actually what is wrong quite often with many people. A failure to understand and acknowledge when they are wrong and then to make appropriate changes. Those who cannot own errors also can never improve. They are stuck as is, deeply flawed. Yes, we are all deeply flawed but some of us less than others.
Did you see/hear the Terry Bradshaw halftime commentary on Cousins? Mean, harsh, untrue. That Cousins plays great but those are meaningless stats and Terry made it sound like all the losses are his fault, all the good play is hollow. Like if Couins throws a TD it means nothing and if someone else does, they are doing great as a QB. Terry used the first half of the Panthers game as proof. Really? We were ahead 12-10 vs. the second best defense in the NFL on its home field, Cousins had no turnovers and a TD, and had 130+ yards on a D giving up an average of under 170 yard passing per entire games.
That was Terry's proof that Cousins is a bad QB! If Prescott or Wilson or Brady or Herbert or Mahomes or Burrow or Murray or Jackson or Allen or Rodgers had done the same, he'd heap accolades on them.
Dalvin Cook
He was cooking! He was better than the #'s tell as this was a great D and several long runs were taken away by penalties that were not how he got loose.
Adam Thielen
He's baaaaaack! He finally looked like the Thielen of old. That TD catch was incredible. He had three explosive plays for 20, 24, and 35 yards.
So, this is pretty random. But I really want to know and maybe one of you out there knows. The back of the helmets this year have positive messages such as "End Racism" and "Black Lives Matter." Which is great. It's like advertising better social behavior, helping upgrade America. We're the best country so we should be the least racist. Racism holds our country back from being as great as it could be.
But Thielen's helmet only says "Vikings" on the back of it, which, of course, is also a positive message but not AS positive. My question is this: Are the messages random and only some percentage of helmets have them and the equipment guy decides or... did Thielen OPT OUT of being anti-racist? What the--?!?!
There does seem to be a possible connection. Anti-vaxxer... anti-anti-racism..... These two things do go together more often than not.
Before you condemn me, keep in mind that before this year Thielen was my favorite player on offense, over Cousins, Jefferson, Cook, or anyone else. (Hunter on defense)
Justin Jefferson
Pretty good stats and no dropped passes but he did not seem like the JJ we know and love. I think the injury effected him and, of course, that fumble. He did have explosive plays of 17 and 26 yards.
KJ Osborn
The real deal. He made huge clutch plays a few times in the Bengals game and the Cardinals game. Finally, his clutch plays led to a win, very directly. All we wanted for Christmas was a great third WR and we have him. I think he is better than most team's #2 WR. I think our 3 WRs are better than the Cowboys trio of Cooper, Gallup, and Lamb. I do see Osborn as taking over for Thielen in a couple years. Three years from now -- and a lot can change -- we may have the top WR combo in the NFL in Jefferson and Osborn.
CJ Ham
Fantastic! Did you see that move he put on?
Dede Westbook
He upped his game from receptions of 6, 6, and 6 last game all the way up to a reception of 7 yards this game. But then he came all the way back to Earth with a 6 yarder yet again. Westbrook has oodles of speed. Sooner or later he'll be open deep all alone and will jog the last 15 yards in for a TD.
Tyler Conklin
Good good good. Wow, that 40 yarder!
Chris Herndon
He caught one! A TD! Someone else said all he does it catch touchdowns. So true! 1 catch, 1 TD!
Garrett Bradbury
Holding! How can he hold anyone at all with such short arms?
I noticed he seems to now exclusively double block on passing plays. This is what a Center is supposed to do. That is what all the great Centers do. Having Bradbury single block big IDL is ridiculous. Was ridiculous!
Oli Udoh
Oh, Oli! My God! No, wait, My Satan considering his FOUR penalties. Four is bad for a season. One game?!!!!!
Christian Darrisaw
I don't know about you guys, but I always got more than one present for Christmas. So, we got a third WR and now we have an LT! An actual LT of the future! He kicked butt against the best during this game. Yes, he allowed a Hurry in OT and I'm sure they gave him lots of help but he did a hundred times better than I hoped for. If he keeps playing like this it will be transformative for our offense.
DEFENSE
Everson Griffen
Didn't show much on the stat sheet but he did have 6 Hurries.
Armon Watts
OK, Now I am impressed. Prolific!
Dalvin Tomlinson
He's had some good games already (PFF had him as the 10th ranked DT in the NFL before this game) but this was his best game. A couple tackles on the line, Stuffs, a half SACK, another SACK stolen from him, 3 Hurries, and a Fumble Recovery. These stats speak volumes and speak true. Except for the SACK that was STOLEN from him.
Danielle Hunter
Like Griffen, not much on the stat line. But he also had 6 Hurries and some very good tackles. Who would have thought we'd have four SACKS and none from our DEs? Not me.
DJ Wonnum
Back to near invisibility.
Stephen Weatherly
His invisibility skills are yet greater than those of Wonnum.
Sheldon Richardson
A couple Hurries. Still, it really is surprising. He is our 4th DT, he just is. He is behind Watts, a 6th round pick still on his rookie contract. That's a big fall.
James Lynch
Great things happen when he is on the field. It's crazy, 2.5 sacks (shoulda been 3.5) from our IOL. Isn't that more than all of last year?
Anthony Barr
Three Hurries and a Pass Defended. A quietly great game. Also, he makes our D flow. He came back on the field and our D has been like 2018. I liked that we used him more in the pass rush this game. I'm telling you, if we had moved him or did move him to DE he could have been, could be, another Chris Doleman.
Eric Kendricks
Possibly his best game this year and that is saying something! 2 Hurries, a Pass Defended, a SACK (not much of one), a Fumble Recovery, some excellent coverages and some good tackles as well.
Patrick Peterson
Maybe also his best game though shutting down Hopkins might be better than this one. I hope his injury is not serious. Peterson has become key to this D. He basically removes one of the opponent's WRs from the game. It's like 10 on 10 football with him in the game and the opposing QB has one fewer throwing options.
Bashaud Breeland
RE-DEMP-TIONNNNNNNNNNNN !
You may never see an interception better than that one. However, there is one as good in the history of Vikings football. Last week! Kendricks!
Mackensie Alexander
His best game as a Viking. Not just this year. Any year.
Harrison Smith
Tons of hits where he was hitting like a ton of bricks.
Xavier Woods
Also his best game as a Viking and came into the game having a great year.
It is so sweet going into the bye week 3-3. Enjoy the win and basking in it for 2 weeks.